Norwegian Forest Cat HCM DNA Research Project
Contact Information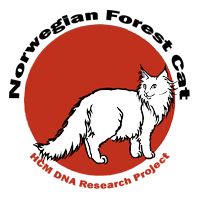 The Founding Members of the HCM DNA Research Group
Representatives by Country
These individuals have offered to help people from their country with translation of information on this site if needed. Additionally they are able to help you find veterinary specialists in the country in which they reside. Please do not hesitate to contact them if you need help at all. That is what we are all here for - to help you and your cats!
*if your country is not noted below and you are interested in helping, please email one of the founding members listed above!
Denmark
Carli Hækkerup
Ringsted, Denmark
Finland
France
Germany
Netherlands
Norway
Sweden
Switzerland
If you are from a country that is not listed here and wish to help with translation, communication, etc., please contact one of the founding members listed at the top of this page.